Courses for Children between 8 and 9 years old
BUBBLEMAKER COURSE
The Bubblemaker course takes about 3 to 4 hours to complete. It includes a theoretical class, some easy skills in shallow water and a dive in the Ocean of approx. 40 minutes to a maximum depth of 4 meters.
During the whole length of the course, children are constantly sided and supervised by a personal diving instructor. We usually take our Bubblemakers to the reef located just in front of our center or to another similarly protected reef such as Playa las Vistas, Abades or Alcala, where our youngest divers may discover the interesting volcanic underwater world of Tenerife while observing numerous species of fish.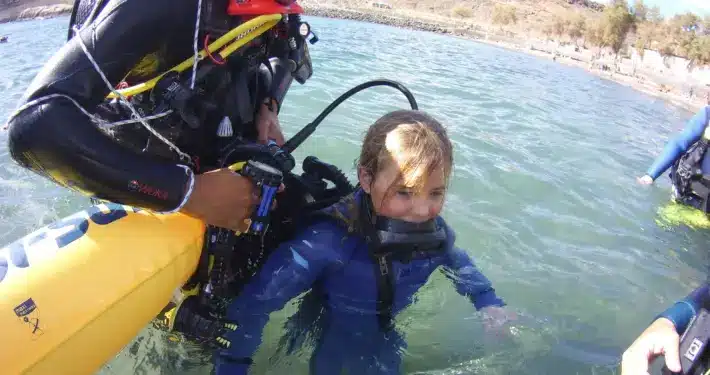 ---
SEAL TEAM
With the Seal Team Program, our youngest adventurers can dive to a depth of around 4 meters. The course takes about 2 days and it includes mastering of the most important skills and theoretical content of the Open Water Diver course.
After successful completion of the program, our young divers obtain a logbook and the official registration with PADI. The Bubblemaker course can be credited against the Seal Team Program.
For the course there is a minimum number of participants of 2 children